My name is Mary Nia Nia. I began my teaching journey at Bungaree Primary School in 2017.
I began teaching in New Zealand 2000. I moved to Brisbane and taught in a relief capacity for two years before moving to Perth in 2012. I have taught in Perth since 2013. I am excited to be teaching in Kindy and Year One.
My goal is to provide children with an engaging and comfortable learning environment where they feel confident to experience and excel. I ensure that they have access to educational learning experiences that are motivating, engaging and hands-on to promote both fine and gross motor development.
We follow the Whole Body Listening approach which is explicitly taught and practiced each day.
We incorporate both structured and unstructured play based learning which is also integrated into our Literacy and Numeracy programmes.
My teaching programmes begin with a Warm up of previously taught concepts,  followed by the I do, we do, you do, teaching approach to explicitly teach, model and practise new concepts, with teacher support. 
I have high expectations for students that I teach and believe in positive reinforcement when expectations are met.   
My name is Janine King. I have been teaching for 26 years and for the majority of my teaching career I have been fortunate enough to be positioned at Bungaree. I am excited to be in the Kindergarten again this year.
I strive to provide a welcoming, educationally rich environment where students feel valued and comfortable and are encouraged positively to participate in all learning opportunities. I endeavour to provide educational activities that are fun, hands-on and engaging and at the same time differentiated to cater for all the needs of the children. I plan learning opportunities for our Kindy students that are both structured and unstructured and explicit in their direction. I use Whole Body Listening which is explicitly taught and used to help students switch on their brains for learning. Our Literacy and Numeracy sessions begin with a Warm Up that recite, recall and apply previously taught content. I always endeavour to keep the Warm Ups fun and highly engaging.
I have high expectations of respect and manners and guide the children to have such expectations of themselves.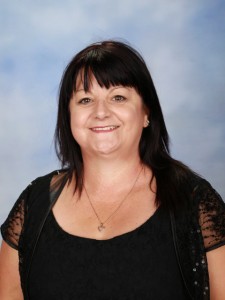 I have been working as an Education Assistant for 12 years and have been lucky to be a part the wonderful staff at Bungaree Primary for the past 6 years. I thoroughly enjoy working in ECE, supporting the students in all areas of their learning journey and assisting the teacher to provide a positive and engaging classroom where all students are encouraged to reach their full potential. I find working with my peers in the Early Years Learning Team to be a rewarding experience and look forward to continuing my journey at Bungaree.