I have loved being part of the Bungaree PS family for the past 19 years. There is something very special about watching our students go from young children to successful members of the Rockingham community. I aim to create a classroom environment that is warm and welcoming to both students and parents, where the children are encouraged to become the best they can be and where everyone feels important and respected. I believe each child is unique and offers something special to my class. I enjoy participating in Professional Learning opportunities that help me become a better teacher for my students. Introduction of the Western Australian Curriculum has bought with it many exciting changes to the learning expectations in Pre Primary and I am excited to see what our children can achieve. Recently we have begun the 'Let's Decode' program in Literacy and I am keen to see the impact it will have on our children's learning. I feel very privileged to be at the beginning of the children's learning journey and I enjoy having them come back and share their successes with me, whether that be in Primary or High School or once they join the workforce.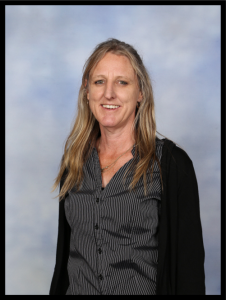 Nicole Dunlop. 
I have been working for the Department of Education for several years as an Education Assistant, and have been at Bungaree Primary School  since 2016, working in Kindy and Pre Primary. I thoroughly enjoy working with the students and staff at this school and enjoy getting to know the parents and families of the students.
This has been my 9th year as an Education Assistant at Bungaree and I love being part of this school.  I am passionate about my students having a go at their work and trying their best!
During term 2 in Room 20 we will be starting regular Guided Reading sessions during our Literacy block. Along with this, we will also be starting our Home Reading program where the children are encouraged to read books at home, which have been matched to their reading ability. The children are keen to begin their reading journey and I look forward to seeing their confidence improve and reading skills develop.
In term 3 we are all excited to be celebrating "100 Days of School", running the week 4 assembly, having a special Father's Day afternoon and participating in Sports Day.
Days to remember in Room 20:
Monday – Library             Tuesday – Science        Wednesday – Music and Sport      Thursday – Digital Technologies        Friday – Sight Word Books to be returned.