Gareth Stevens Year 5/6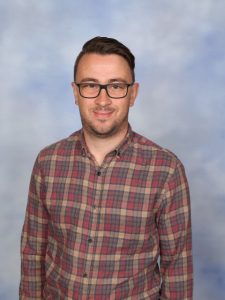 My name is Gareth Stevens and have been at Bungaree since 2016. This year I am teaching in the upper school. Prior to moving to Bungaree, I taught in the Wheatbelt and this was an excellent experience. 
I am excited to be teaching upper school this year with such a fabulous bunch of students. Each one of them is working hard to improve their Numeracy and Literacy skills and it makes me proud to be their teacher. We work together to achieve success and I believe supporting each other through learning is vital to every student's achievement. I spend time to develop innovative and engaging learning experiences for the class. I am passionate about integrating ICT into all aspects of learning where and whenever possible. I enjoy using a number of resources, strategies and activities to explicitly teach literacy and numeracy. I enjoy creating valuable learning programs for all students to enjoy.
We have lots to look forward to this year including our assembly, school camp and graduation. As the year progresses, we will continue to make the most of the fantastic learning opportunities in the upper school.  Towards the end of the year, the Year 5's will be learning leadership skills in preparation for taking on leadership roles in 2019.
I am a big believer in reading for pleasure and this is encouraged at home to assist in enhancing literacy and reading skills. Most of all this year, I am looking forward to watching my students understand new concepts and improve their skills. I promise to provide all students with opportunities to explore the world and harbor their natural curiosity to acquire new knowledge and reach their potential.